Welcome to the Gatlinburg TN Convention Center!
The Gatlinburg Convention Center is accredited by the Global Biorisk Advisory Council (GBAC) which is the gold standard of prepared facilities & has implemented the industries highest standards for cleaning & disinfection of infectious agents like the novel coronavirus.
Specific cleaning protocols, disinfection techniques, work practices using PPE & proper chemistry are in place to combat biohazards & infectious disease by their highly skilled cleaning professionals. The GCC welcomes everyone back again with renewed trust that everyone's safety is their topmost concern.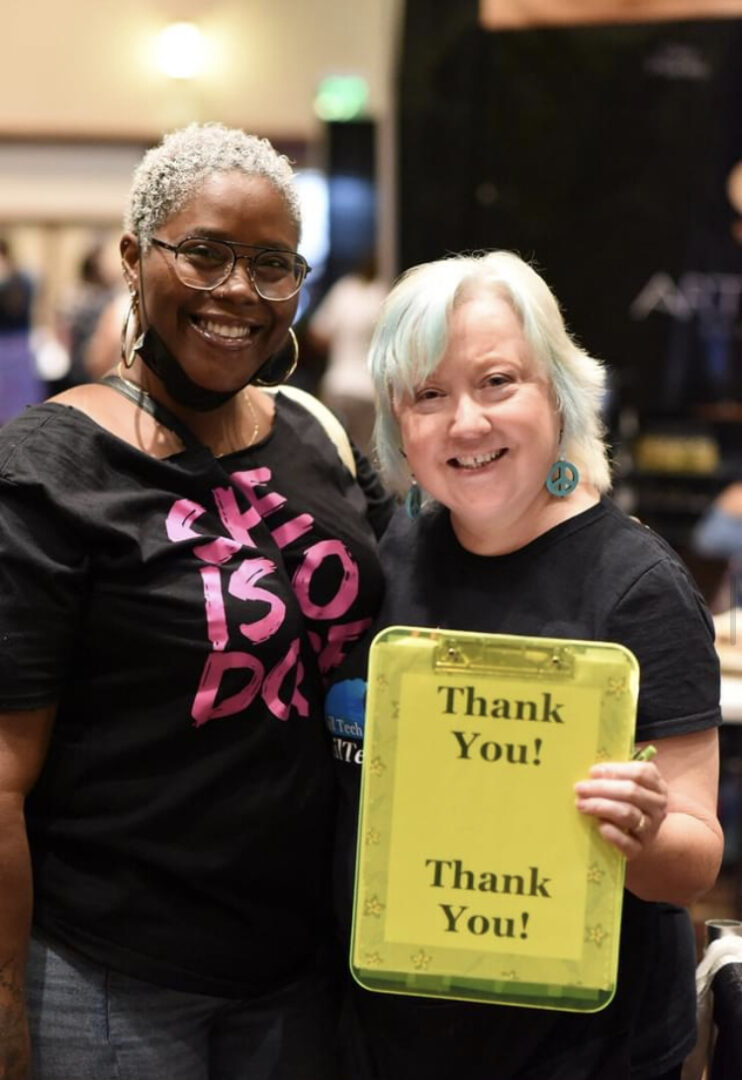 The Smokies Nail Show idea began in 2007 to bring affordable nail education to our overlooked area of the South.
The resort town of Gatlinburg, TN was chosen because it's a fun family vacation destination within a day's drive for over 50% of the population living east of the Mississippi.
Over 12.5 million people a year visit Gatlinburg & the Great Smoky Mountains National Park, which unlike other Parks is still FREE to explore!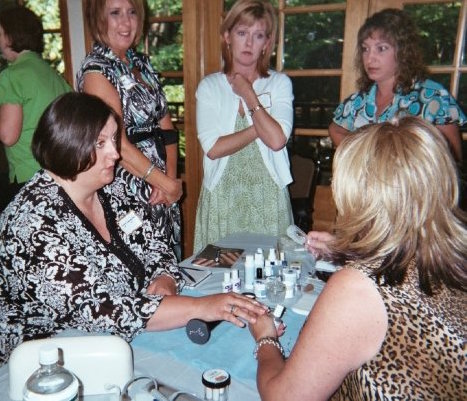 Our humble beginnings started in 2008 as a small nail tech networking event held in a hotel ballroom.
We met our goal of 50 nail techs attending & 6 educators demoing on tables with nail icon Vicki Peters as the guest speaker. ​
Within 3 years we'd become the largest nail tech networking event in the USA!
In 2010 we developed the concept of holding Monday Workshops the day after the show, with Saturday Workshops added later by demand.
After outgrowing 2 venues within 4 years, in 2012 we moved into the Gatlinburg Convention Center as a licensed LLC trade show.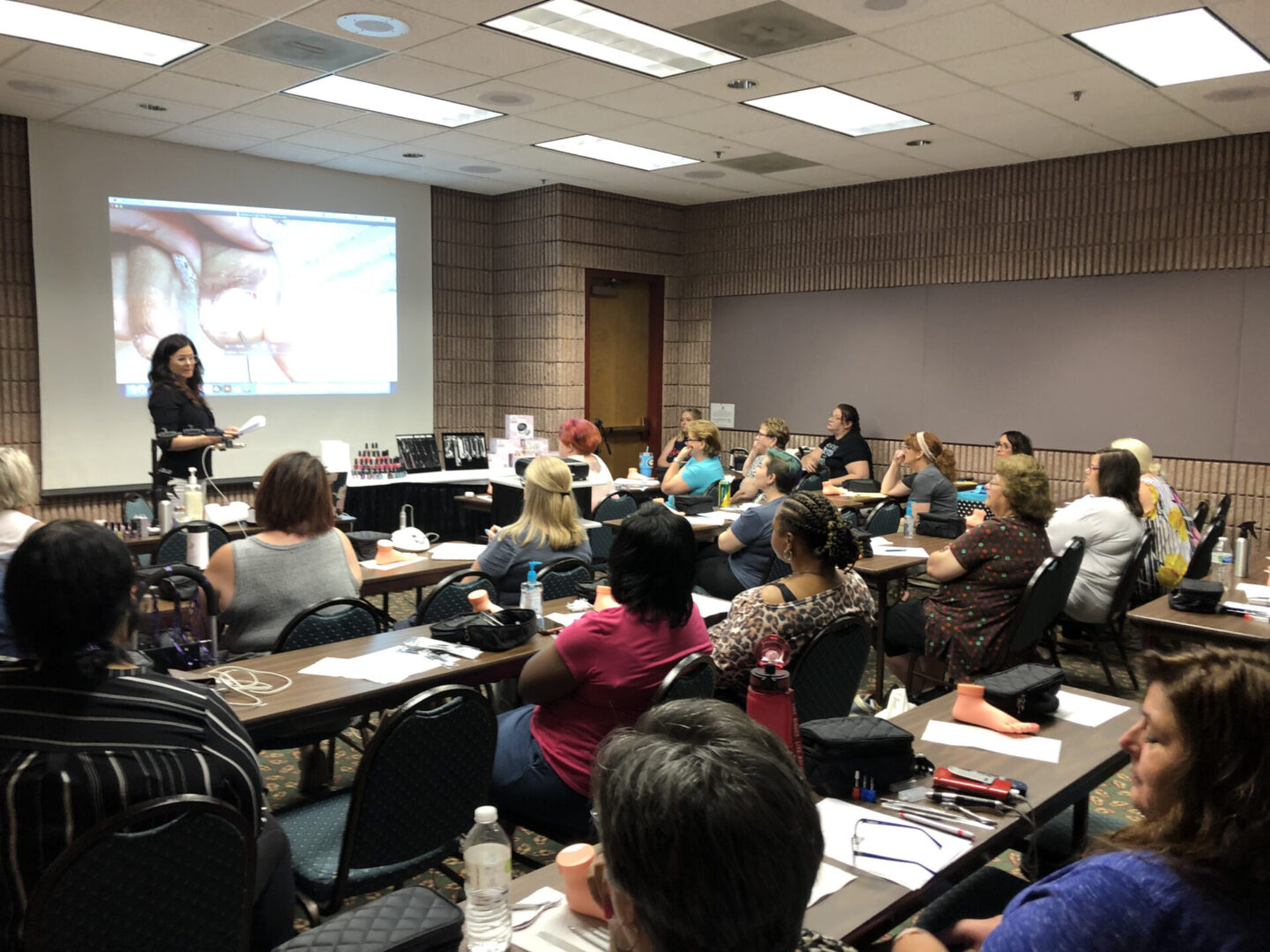 Thanks to the great word of mouth referrals from nail techs, educators & company owners alike, we have grown to 700+ attending nail techs, 200+ educators & 50+ nail companies all selling & demoing hand, foot & boutique salon products.
We are the only USA Nail Show that's solely open to licensed nail techs & is NOT open to the general public, "influencers" nor other non-licensed nail lovers.
NEW for 2019 were the "Extended Workshops" which are hands-on classes held offsite on Friday by Sanctioned nail companies.

"SANCTIONED" means approved by Show Management.... not a piggybacking free-for-all by anyone looking to make a quick buck off our nail techs while disregarding the detrimental impact it has on all the legitimate participating companies.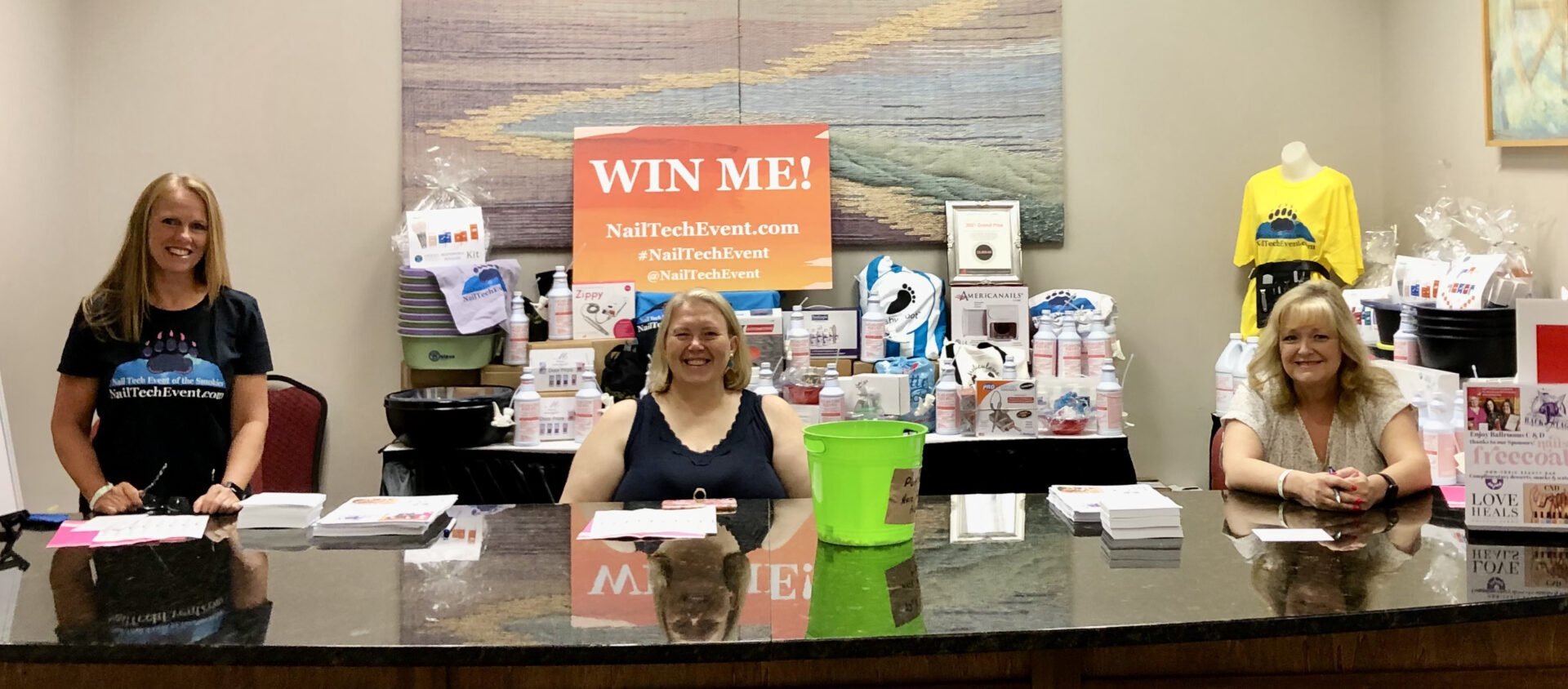 "THE EVENT TEAM" changes yearly & has been comprised of friends & family using their own vacation time volunteering to help run this grassroots show on a shoestring budget while operating with NO DEBT.
Learning as we went, each year I cash-flowed expenses by rolling over profits saved from prior years to insure show stability. Now I only do nails extremely part time in my private studio while I work online year-around networking to grow the Smokies Nail Show.
Behind the scenes there's a TON of work that you don't see & I thank you for all your support.
We are proof that anything's possible when the nail world pulls together for the good of us all & you're welcome to join us as we create "nail tech pride".... one tech at a time!​
XOXOXO
Jill Wright, Event Coordinator & Nail Tech
NAILS magazine, Aug. 2016
NEW in 2021: an all female, 3 night educational tax write-off getaway for actively working licensed nail techs at an exclusive Lodge in Pigeon Forge, TN! The next Retreat is April 24th-27th, 2022.
Lodging + education + building friendships for 1 inclusive price. 24 techs max with shared bedrooms & bathrooms, including indoor pool, 2 hot tubs, home movie theatre & game room, plus attached conference center.